Analysis: Russia Will Aim to Destabilize the Republic of Moldova
Nicholas Kalams
March 24, 2023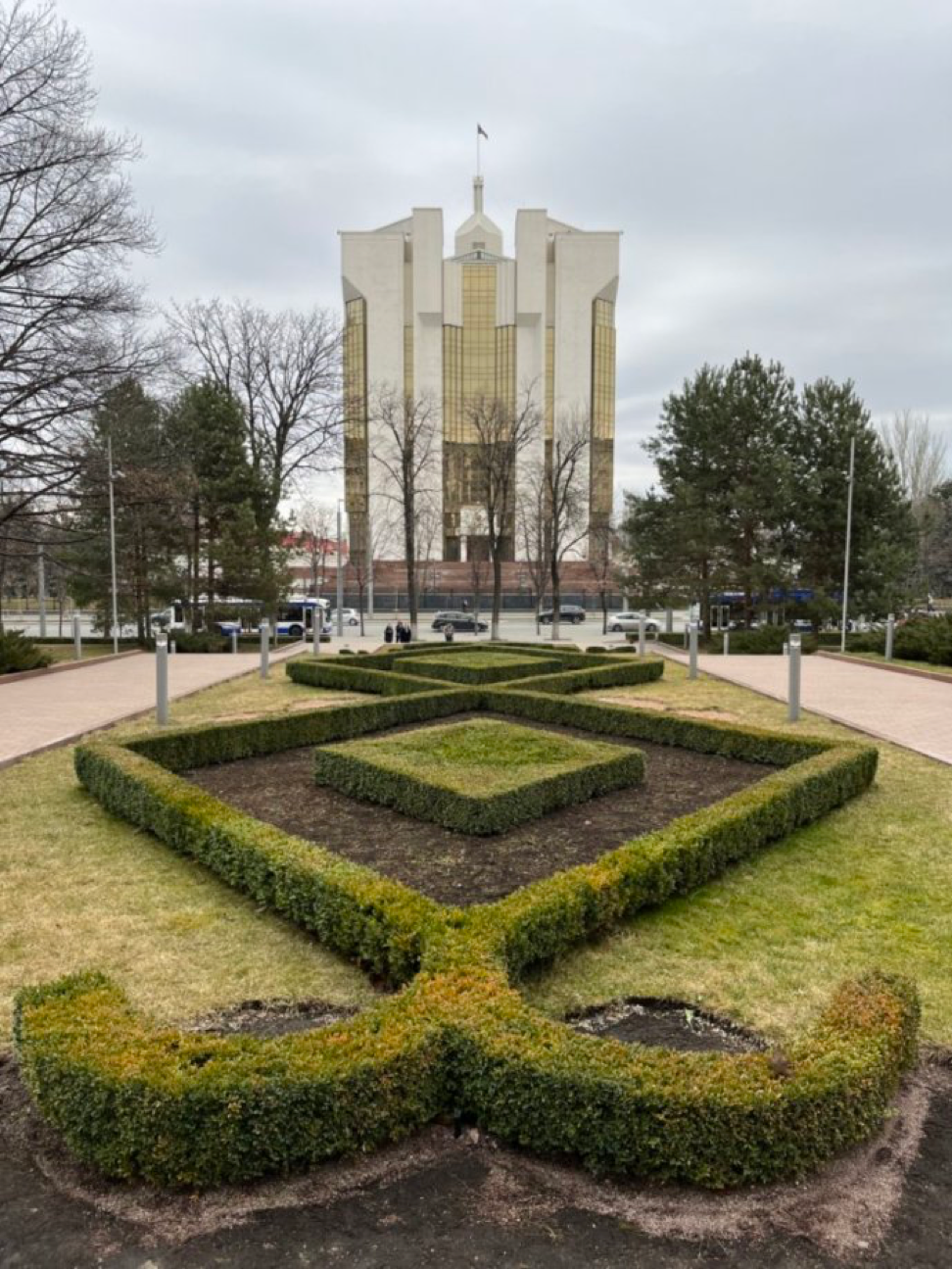 Russia has ramped up attempts to destabilize Moldovan society and government as it has moved closer to Europe and the West. Given the recent Moldovan prioritization of EU and Western ties, there is cause for concern that Russia will become bolder in its attempts to pull Moldova away from the EU and newer Western allies, instead seeking to expand Russia-oriented governance and control.

Russian Funding and Coordination of Opposition Activities

One of Moldova's opposition parties has been accused of receiving direct financial support from Russian operatives possibly acting on behalf of the Kremlin. The ȘOR Party, a Russophile, Eurosceptic populist organization, has been implicated in the funneling of over €150,000 from criminal enterprises and Russian sources to pay protesters and fund destabilization activities.

ȘOR – currently defending itself before the Moldovan Constitutional Court as the Party of Action and Solidarity (PAS)-led government – has argued ȘOR's funding sources put it in violation of Article 41 (4) of the Moldovan Constitution, which prohibits parties opposing the territorial and political sovereignty of the country. United States intelligence gathering has found that ȘOR and its affiliated actors have been given guidance and support from Russian-linked individuals. Given this intelligence, while the Constitutional Court has yet to rule on the case, ȘOR will continue to represent Russia's interests in Moldova.

Propaganda and Disinformation

Residents of Moldova have been blanketed with pro-Russian narratives on nearly every medium: television, social media, Telegram, and radio.

Recent reports on this issue have found that pro-Russian sources and voices within the country were attempting to establish a narrative that the recent allegations of Russian-backed coup plots were nothing but an attempt by Moldovan President Maia Sandu to distract from the economic crises of the country and allow her party to turn Moldova into a dictatorship.

The narratives pushed through these efforts have been generally effective, posing a challenge for Sandu's PAS to remain in power after the 2024 presidential election and 2025 parliamentary election. Think tank WatchDog.MD conducted a poll which indicated the Russian-pushed narrative blaming Ukraine and NATO for Russia's war in Ukraine was widely accepted in the country. Additionally, the poll showed high support for the belief that the Moldovan government was to blame for high energy prices, rather than the increased costs being the result of Russia's decreased gas supply to the country.

In February, Sandu alleged that Russia was attempting to overthrow her government, availing of foreign actors from various eastern European and western Balkan states. Russia denied the allegations, and responded with unfounded allegations that Ukraine was plotting to overthrow Russia-friendly leadership in the Moldovan breakaway region of Transnistria. Allegations escalated more recently, with Transnistria's security services claiming there was a Ukrainian plot to assassinate the region's leadership.

The combined funding of destabilization activities and blanketing of propaganda make it difficult for the incumbent Moldovan government to respond to allegations in a way that diffuses tensions in the country.

Weaponization of Energy

The Republic of Moldova has, for most of its modern existence, received all of its gas from Russia via pipelines going through Ukraine. For most of the past thirty years, Russia was a willing energy supplier to most European states, especially those like Moldova, which were not actively seeking greater security and economic integration outside the sphere of Russian influence.

The full-scale invasion of Ukraine by Russia in February 2022 changed this, however. The Russian government began scaling back how much gas it was sending to the European continent, including to Moldova. This forced energy companies in Moldova to seek more expensive energy elsewhere, leading to increased cost of living in an economically weak country. Cost of living complaints were evidently the reason given for protests against the Moldovan government in recent weeks, protests alleged to have been coordinated and funded by Russian actors.

Using its sway as a major energy provider for Moldova has allowed Russia to use gas supplies as a catalyst for domestic discontent at the expense of the incumbent, pro-European government.

Low Risk, High Opportunity Operation for Russia

Moldova is one of the poorest countries in Europe, with a nominal GDP per capita of $5,529 USD. Its military is almost nonexistent, with an annual budget of $80 million USD. As a militarily neutral country, Moldova's shift towards Europe and the West is limited by the fact that it would take a constitutional amendment to consider joining NATO, and would have to find new revenue streams or international support to fund stronger domestic defense.

There is little Moldova's government can do to dissuade future Russian attempts at destabilization, other than the prosecution and/or expulsion of operatives in the country seeking the overthrow of the democratically elected government. Given that neither the EU nor NATO will prioritize Moldovan interests and sovereignty, Russia will be free to continue its efforts to prevent another strong, liberal, democratic state formerly controlled by the Soviet Union. Lacking such international involvement, ȘOR will continue representing Russia's interest in Moldova.

Looking Forward

Moldovan Prime Minister Dorin Recean and President Sandu have no interest in slowing or reversing Moldova's path towards a European future. As the Republic of Moldova works towards cutting more and more ties with Russia, Moscow will continue in its attempts to hinder further efforts.
---

Nick Kalams is a Research Assistant at the Center for Constitutional Studies and Democratic Development, as well as a first-year Master's of International Relations candidate at Johns Hopkins SAIS Europe. His research and work focus on issues of democratic development, the rule of law, and transatlantic relations in Eastern Europe and the Western Balkans. He is on Twitter @nkalams.