---
EULR Summer School - Experience Montenegro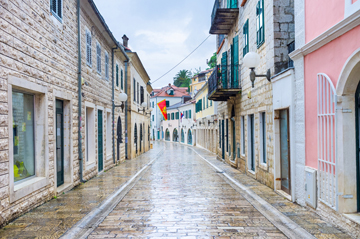 Located on the slopes of Mount Orjen, Igalo is regionally famous for the "DR Simo Milosevic" Institute a Mediterranean themed health spa which has been attracting tourists for decades. It is situated at the entrance of the Boka Bay which has been enlisted as UNESCO World Heritage Site since 1979.

The CCSDD has chosen it as the Summer School venue due to these very characteristics. Since 2003 the CCSDD witnessed the independence of Montenegro and its progress towards European integration. The Summer School has devoted great attention to the constitutional and legal reforms that have occurred in Montenegro over the years, and the CCSDD remains eager to continue this fruitful partnership with the country that is enhancing its relationship with the European Union. Witnessing the process that will hopefully lead to the accession of Montenegro to the EU represents an important asset for a program which has EU enlargement as one of its main focuses.

Finally, it should be underlined that Igalo represents a strategic location as it enshrines the European Union and Legal Reform Summer School spirit and mission of building bridges between the Montenegrin and Italian Adriatic shores.
---