---
Who We Are
---
Director
---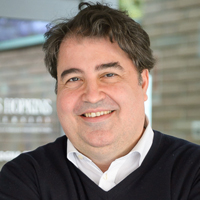 Justin O. Frosini is Assistant Professor of Public Law at the Bocconi University in Milan, director of the Center for Constitutional Studies and Democratic Development (CCSDD) in Bologna and Adjunct Professor of Constitutional Law at the Johns Hopkins SAIS Europe. He is the author of a book on the legal value of constitutional preambles as well as several articles and book chapters in English, Italian and Spanish in the field of comparative constitutional law with particular attention for federalism, regionalism and devolution, constitutional justice and forms of government. At SAIS Europe Frosini teaches a course on Constitutional Development and Democratization.

Contact: jfrosini@jhu.edu
---
Research Fellows
---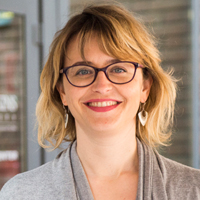 Sara Pennicino is Assistant Professor at the University of Padua, Italy. After completing a Ph.D in Comparative Public Law (2008) at the University of Siena she became a first year postdoctoral research fellow at the University of Bologna's School of Law. In the meantime, she also became an affiliated scholar of the Center for Constitutional Studies and Democratic Development (CCSDD), where to date she holds the position of project coordinator. She is the author of numerous articles published in Italian and international law reviews focusing on common law systems, with special attention for American constitutional law. Her current academic work addresses the role played by electoral watchdog bodies in transitional and post conflict states, with particular reference to countries that were assisted by the international community in organizing and conducting elections on the one hand, and solving electoral disputes on the other.

Contact: spennicino@jhu.edu


---
Francesco Biagi is a Senior Research Fellow at the Max Planck Foundation for International Peace and the Rule of Law, and Researcher at the Center for Constitutional Studies and Democratic Development (CCSDD). Between 2012 and 2015, he was a Postdoctoral Research Fellow at the University of Bologna's School of Law. Biagi obtained a Ph.D. in Constitutional Law from the University of Ferrara after graduating in Law from the University of Bologna. In 2012, his research on "Constitutional Courts in Democratic Transitions: The Cases of Italy, Spain and the Czech Republic" was awarded best Ph.D. thesis in Constitutional Law at the University of Ferrara by the Istituto Universitario di Studi Superiori (IUSS). In March 2015 he was Visiting Professor at the College of Law of the University of Illinois. He is the author of articles and book chapters focusing on transitions to democracy, constitution-building, constitutional justice, electoral justice, and federalism. His latest publications include: Political and Constitutional Transitions in North Africa: Actors and Factors, Routledge, London 2014, edited with Justin O. Frosini; "Three Generations of European Constitutional Courts in Transition to Democracy," Diritto pubblico comparato ed europeo, no. 2, 2014; "Will Surviving Constitutionalism in Morocco and Jordan Work in the Long Run? A Comparison with Three Past Authoritarian Regimes," Cambridge Journal of International and Comparative Law, vol. 3 (4), 2014.

Contact: fbiagi@jhu.edu
---


Carna Pištan is a postdoctoral research fellow at the University of Bologna's School of Law. She holds a Ph.D in Constitutional Law from Bologna University after graduating in Political Science from the University of Trieste with a thesis on "The Relationship between Government and Parliament in the Croatian Legal System". Carna became a member of the Center for Constitutional Studies and Democratic Development (CCSDD) in 2011 where she is responsible for organising the European Union and Legal Reform Summer School in Montenegro and coordinates a research project on "The Role of Constitutional Courts in the Challenges to Democratization and the Protection of Human Rights in Central Asia". Carna is the author of several book chapters and articles focusing on constitutional justice in Central and Eastern European countries. Her book "Between democracy and authoritarianism: systems of constitutional justice in Eastern Europe and Post-Soviet Countries" is due to be published in 2015.

Contact: cpistan@jhu.edu


---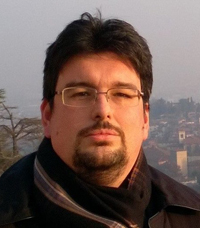 Marko Milenkovic is visiting post doctoral fellow at the CCSDD. He is a research fellow at the Institute of Social Sciences Belgrade (Centre for Legal Research). Marko has a PhD from the University of Belgrade and LL.M. from the University of Cambridge. He has been teaching in CCSDD summer school EU and legal reform regularly from 2010 and edited two volumes of school collected papers. He has a wide experience in implementation of projects aimed and legal transformation and advancement of the rule of law. His has published in areas of European Integration, Public law reforms and institutional change, Environmental law and State Aid.

Contact: markomilenkovic@cantab.net



---


Susanna Mancini is a senior scholar of the CCSDD and a Professor of Law at the University of Bologna School of Law. She is also an adjunct professor at the Paul H. Nitze School of Advanced International Studies of Johns Hopkins University. She has lectured at many universities, including Columbia, Yale and Oxford, and participated in conferences and seminars around the world. She was a Braudel Senior Fellow at the European University Institute, a visiting professor at the Radyzner School of Law of the IDC (Interdisciplinary Center, Israel) and she is a recurrent visiting professor at the Central European University (Budapest) and at the Benjamin N. Cardozo School of Law in New York City. Professor Mancini is a member of the Executive Committee of the International Association of Constitutional Law. She has written widely on comparative constitutional law, and specifically on law and religion, multiculturalism, minority rights, citizenship, reproductive rights and gender and the law. Her publications include three monographs and over 50 articles and chapters in edited books. She has published in the International Journal of Constitutional Law, the European Constitutional Law Review and other journals.

Contact: smancini@johnshopkins.it


---
Steering Committee
---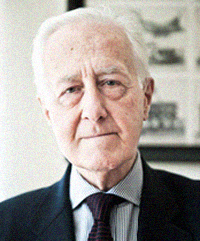 Giuseppe de Vergottini is a member of the Johns Hopkins University Advisory Board and is the co-funder of the CCSDD. He is Emeritus Professor of Constitutional Law at the Faculty of Law of the University of Bologna. Prof. de Vergottini is a world renowned constitutional scholar and is an expert in the fields of: comparative constitutional law, national security and emergencies, Government - Parliament relations, constitutional reform and federalism.







---



Michael G. Plummer is director of Johns Hopkins University, SAIS Europe, and ENI Professor of International Economics. He was head of the Development Division in the Trade and Agriculture Directorate of the Organisation for Economic Co-operation and Development (OECD) in Paris (2010-2012) and associate professor of Economics (with tenure) at Brandeis University (1992-2001). He is editor-in-chief of the Journal of Asian Economics (Elsevier) and has been adviser/consultant to many international organizations, including the Asian Development Bank and the ASEAN Secretariat. Plummer is an alumnus of SAIS Europe.